3m products & service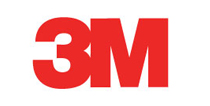 Filtration solutions
To ensure water quality, 3M offers products and solutions to remove unpleasant tastes and odors, protection agains contaminants like chemicals or bacteria, hardness controll, dirt removal, equipment protection and reducing service and energy costs.
Ditco is exclusive partner for these filtration solutions for the cruise industry and other commercial vessels.
Industrial
3M provides thousands of innovative products including tapes, abrasives, adhesives, specialty materials and filtration systems to dozens of diverse markets – from purification to aerospace.
Safety and Graphics
3M products — personal protective equipment, safety and security products, track and trace solutions and more — increase the safety, security and productivity of people, facilities and systems around the world. 3M inspires creative communication and design with a broad portfolio of graphic solutions to enhance visual impact.
Do you have enquiries or suggestions? Would you like to have/see samples or references?
Tel. +31 (0)180 46 29 22
sales@ditco.nl
For more information have a look at www.3m.com